Is your child struggling with reading and spelling?
We can make a difference!
Does your child…
know the sounds of the letters?

add, omit, substitute, and/or reverse letters in words?

rely on pictures and guessing?

understand rhyming patterns?

struggle when reading even though some words may be repeated?

use simpler words when writing than when speaking?

act out in class when asked to read or write?

have low self-esteem possibly due to weak reading and spelling skills?
We can help!
---
At Foundations for Learning, we use proven phonological awareness programs to ensure that our students have a solid base for reading and spelling.
Your child will…
learn the relationships between letters and sounds.

discover how to blend sounds together to read words.

learn how to break a word into individual sounds for spelling.

work on sight words ( non-phonetic words) to build a stronger vocabulary.

become comfortable when asked to read sentences, short passages, and books.

gain the confidence needed to become a better writer.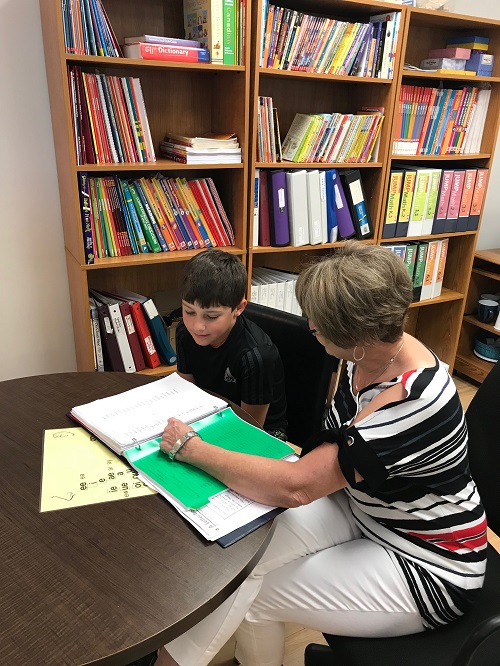 ---
Have Questions or Ready to Get Started?
Contact Us Today!
---
What Clients Have Said…
"My daughter is 8-years-old and was struggling with reading in school, even though she was receiving extra help 4 days/week! We started Foundations for Learning and have noticed huge gains within weeks of beginning the program. Their knowledge of children and their learning patterns is evident as I sit and listen to my daughter's sessions! They are wonderful with children and children respond to them with eagerness to learn!" – Shannon
"If you are looking for support for your child on their learning journey, talk to Foundations for Learning! Our son started working with them last summer. Right away they built a rapport with him by playing games and making what they were working on fun. He never minded going to see them and gained confidence by learning new ways of approaching reading and spelling. Foundations for Learning gives him ongoing feedback that makes him proud of the work he is doing." – Kara & David
"Foundations for Learning has helped me with my writing, reading, and spelling. My marks continue to climb with their help. My confidence in myself has improved and I am now able to speak in front of my class and participate better in the 4-H Speech Day. Thank you!!" – Parker
"I started taking my son, Willem, to Foundations for Learning approximately 2 years ago now. When we started I was deeply concerned with Willem's reading. He wasn't interested in reading, he would become overwhelmed and shut down. Just doing the alphabet was a chore and he was falling behind in school. We had already exhausted all of the programs at school to help with his reading. We were at a point where a learning disability had been suggested. After talking to a couple of friends, Foundations for Learning was recommended. They had their children in the program and highly recommend it. We gave it a try and I can't say enough about how amazing it has been for Willem. He was quickly assessed with lacking confidence and an effective program was set up around that. He went from a boy who would not do the alphabet to a boy who will now grab a book to read to me. He will now write little notes to me and makes notes about some of his favorite books. I never thought that we would get to this point and certainly wouldn't have without their help. I should also mention that when Willem first started school he had a speech impediment, but because of the work with phonics at Foundations for Learning, Willem now speaks clearly and no longer requires speech therapy. I can't say enough about how happy I have been with Willem's tutoring. He is almost caught up with his peers at school and for a little boy, that means everything!" – Terri B.
"I would highly recommend the reading program if your child is struggling with reading. Our daughter has been part of the reading program for 1 1/2 years and her reading ability has greatly improved. We are most thankful for the increase we now see in her self-esteem and the confidence she now has in her reading. Monique and Amanda have been so patient and kind and have built a great rapport with Cara." – Melanie