Does your child have a hard time understanding and remembering what they read?
We can help!
Does this sound like your child?
Able to read, but does not understand what he has read.

Studies for a test, but still does not get the mark she deserves.

Unable to tell you what he learned in class that day.

Has difficulty following directions.

Is unable to express himself in an organized manner.

Gets accused of "not paying attention in class"

Does not get the joke.
We can make a difference!
---
At Foundations For Learning, we are able to help students by stimulating concept imagery. Students learn to create images which in turn helps them to understand what they are reading.
You can expect results, such as:
Your child's ability to express himself will improve as he will be able to visualize what he wants to say.

Writing will become easier for your child. She will be able to organize her thoughts before she puts them down on paper.

Being able to understand cause and effect will help your child make better choices both in school and in life in general.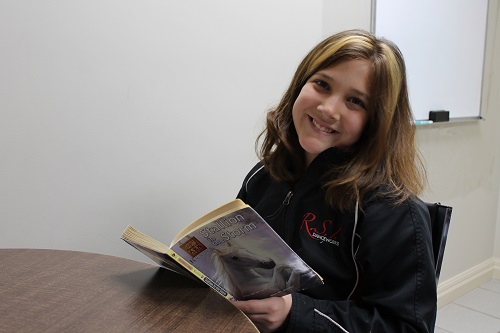 ---
Have Questions or Ready to Get Started?
Contact Us Today!
---
What Clients Have Said…
"Our nine-year-old son has been in early French immersion since primary. Last year, we noticed his English reading skills were not improving. So, we enrolled him in a summer program at Mariposa Reading Centre in Elmsdale with Sharon. Sharon made each lesson so fun; he actually looked forward to going each day. Writing was also an issue. Sharon helped him with simple, easy to remember, gestures or rhythms. We have our son enrolled again this summer to work with Sharon at Foundations for Learning to continue to improve his reading level…and he is looking forward to it! What nine-year-old boy looks forward to reading lessons? We are so lucky to have this program available to us in our area and Sharon is wonderful with the children!" – Leslie Wilber-Campbell
"I have Dyslexia and Sharon teaches me in the way that I can learn. I like doing my lessons on Skype at home because there is less of a distraction and Sharon can schedule a time that works best for me. I like doing Raz Kids and it supports me in reading. I like that I can finally read!" – Bryce G.
"We discovered our youngest child was dyslexic after an assessment we had privately done in May of 2017. Kale was reading at a middle-of-the-road Grade 1-level, while in Grade 2. We learned that Foundations for Learning was opening a second office in Truro and we got him in right away. With lots of hard work and a great teacher like Jo-Ann, our boy is now at the end of Grade 2-level reading. In one year he has moved one and a half grades in his reading! He has gained confidence and is more ready to go to school each morning; he's no longer upset and crying about going. I'm very grateful for everything Jo-Ann has done with helping Kale. We are continuing his learning with Foundations for Learning as children have the right and need to grow with confidence in their learning. Thanks, Foundations for Learning for all that you do." – Vicki B.